Realistically speaking, the cost of a gym membership can sometimes be more than its value. However, with the rise of online workout videos from trainers and studios, it is now easier and cheaper than ever to build strength and endurance from the comfort of your own home.
Let's get started on what you need to create the best home gym.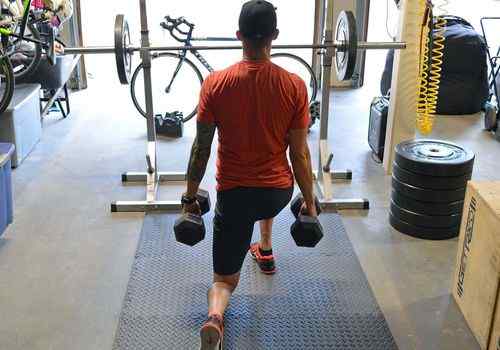 ●    Create Space
The first thing you need to set up your home gym is to create a space where you can spend time. You can make use of your basement. If you are not motivated by your basement, your garage can be another option.
●    A Mat
A mat is an essential piece of equipment you need to get in shape at home. You can consider two different types: a jump mat or a yoga mat. The former is thicker and used for intense exercises like core work and plyometrics. It could also double as a yoga mat if you prefer cushioning.
However, before setting up your equipment, you can try adding an indoor astroturf. Indoor Astro turfs would be able to endure high impacts without getting worn down.
●    Pull Up Handles
Like a pull-up bar, pull-up handles are usually more versatile. They are an excellent addition if you want to take your home gym on the road (or even to several rooms in your home).
They can easily fit in your carry-on or backpack. Moreover, they also don't risk damaging your door frame after prolonged use as a traditional bar.
●    Dumbbells for Home Gym
Your home gym would not be complete without a dumbbell. An adjustable dumbbell can add a little heat to your routine. They save space and will also give you the choice of going heavy or light.
●    A Resistance Band Bar Setup
Another core equipment that should be part of your home gym is a resistance band bar. Sometimes, the equipment for at-home gym fitness is to create a DIY workout machine by combining several items. In this case, you would need three items; a step platform, a bar, and a resistance loop band.
This would result in a more efficient and more comfortable approach to resistance band training. With this setup, you would be able to perform several exercises such as bicep curls, deadlifts, and squats. Also, when you add bars and a platform, it will standardize the stretch of your bands for consistent reps.
●    Add a Mirror for Home Gym
There's a reason you find a mirror in every gym. You would be able to watch yourself exercise and correct your form and reduce injury. This is especially important if you are working independently and don't have someone correcting your form. Though there is no substitute for a personal trainer, a full-size mirror in your home gym would help you exercise correctly.
That's A Wrap
Building a home gym can be done cheap and within reach. With what you are already spending on gym membership for months, you can have a home gym that would provide you with greater satisfaction and better workouts.