Quarantine has put all of us in lockdown since the Coronavirus started spreading across the globe. We spend much more time indoors than doing our natural daily routines. Besides struggling on going out, gyms are closed so most people have to do their workout from home,which can be quite difficult. But the workout isn't everything, and since we are locked inside, we have the ability to open our fridge way more often.
Now, did it ever occur to you what you put on your plate, in each meal? Whether you're already a strict person with your diet, or you're just now starting to get interested in the topic, there's a lot of things to take into consideration. Eating healthy food is essential nowadays, not only for our body but also for our mind. But do you know what type of nutrition your body needs?
Many people have come to realize that nutrition is the main key to stay away from diseases and have a better quality of living. With the number of healthy diets growing by the second in this modern world, you might get lost in so much information, especially on the Internet.
Let me help you find out where you can clear all of your doubts!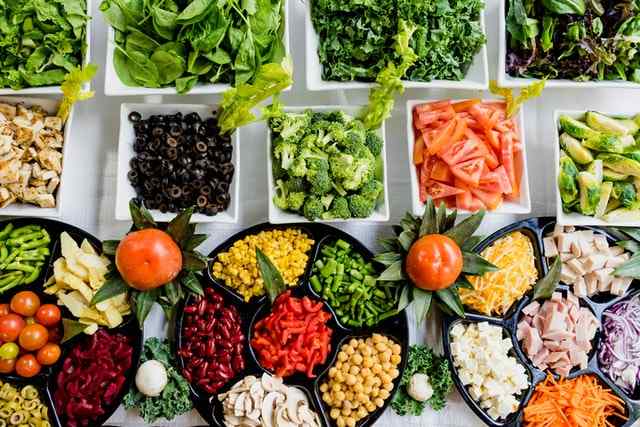 Online Courses
Online courses can be an interesting way to start. On the Internet, you can find great ones, budget-friendly, without too much trouble. They're trustworthy and most of them have the opinion of certified nutritionists that can help you clear all of your doubts and help you with your next food plan. If you think eating healthy can be an expensive investment in your daily shopping, you're wrong. Most of these online courses will also provide you with some advising tutoring content, on which type of cheap and lowkey ingredients to use in your next meal. For the best ones, be sure to check out OnlineCourseRank.
Journals and Websites
Some online resources can be very helpful while also being certificated by actual real nutritionists, providing you all the accurate information you'll need, and keeping you aware of what to do, and what not to do. Below, there's a list of two certificated websites you can visit to clear out everything you want to know, if you're starting a diet.
1.   Nourished Kitchen
This community-based website, with well-informed people, will keep you in touch with any developments on your diet. What type of healthy budget-friendly food should you buy, how you should regulate your eating habits, and how your meals should be planned. It's trustworthy and supportive, as this community will answer any of your questions.
2.   Advances in Nutrition
This web journal will keep you informed with the latest news regarding the food market. It offers different and recent biology studies of each type of food composition that will be good for each body, what type of production it's having, and the importance of every compound in each ingredient in our daily meals.
Audiobooks
For many people that keep up with tradition and don't have too much time to spend on the Internet, there are several audiobooks that can help you change your lifestyle, without too much effort.
"Body Love Every Day", written by Kelly LeVeque offers you a positive approach in how to manage your eating habits properly. From Protein, Greens to Fiber and Fat, this audiobook will totally change your love for food and health. With the words of  Emmy Rossum and Jennifer GarnerDitch, 'Body Love Every Day' is one of the top 41 audiobooks you can find on the Internet.
Influencers
Instagram has become a major tool in nowadays society, when it comes to sharing information, and most people are using it to start their business or even to share new ideas with the world. Most nutritionists are using Instagram to increase their clients and audience.
Rachel Paul – 400 000 followers, can help choose the perfect food plan regarding your body concerns.
McKelKooieng – 300 000 followers, has a website of her own where she clears all your doubts regarding food disorders, healthy habits, food preparations, and meal plans.
Leanne Ward – 300 000 followers, dedicated her life to fitness and nutrition, besides providing you with a lot of accurate information regarding your diet, she will help your body stay in shape!
Podcasts
Not only are they really entertaining,podcasts are a total 21stcentury trend. Good for the body, mind, and health, most of these podcast guests are certified nutritionists, which present you one hour,or less, of conversation about lifestyle and healthy food habits.
'The Model Health Show' – Hosted by Shawn Stevenson, with interviews with experts of health-related issues, regarding the metabolism, stress, and diseases.
'TEDTalks Health' – Famous all over across the world, TEDTalks has now a Health Podcasts series with experts, discussing the latest news about the food process and health medical breakthroughs.
'The Doctor's Kitchen' – Hosted by Dr. RupyAujla and author of cooking books, Aujla has dedicated all his life to learning and understanding nowadays' food quality and the medicinal compounds in each ingredient that can prevent serious diseases, like cancer.
YouTube
This nonstopping video platform is the major learning tool in today's world. So, if you have any doubts about how to prepare your food, or how much quantity should you eat regularly, some YouTube channels, with the proper nutritionists, can provide you with healthy recipes, product evaluations, and some daily lifestyle tips. Check out:
Josh Axe Chanel – Number one in YouTube nutrition channels, passionate about food and healthy lifestyle, has a Doctor's degree in natural medicine, clinical nutritionist, and he's a published author.
Start cooking!
Only working out isn't the answer to a better and healthier lifestyle. If you're planning on getting fit this summer, you'll have to take some measures in what you put inside your body. Now, and more than ever, a healthy diet is seriously important to prevent any time of health concerns, diseases, and mental illness. The trick resides in what we eat every day, and how much quantity should be taken care into consideration.
But first, know your body and its needs and always take the word of an expert. In a sea of information, there's too much to handle and regarding your health, the opinion of a specialist is always a great option.
Feel free to check these tips and clear all the doubts you might have, and find out which and what type of diet it's adequate for you.