Whether you're seeking to build strength, lose weight or enhance your health, it is crucial to save up some cash and choose to join the right gym center where you believe you will attain your body goals. Here are eight benefits of why you need to join Trophy Fitness.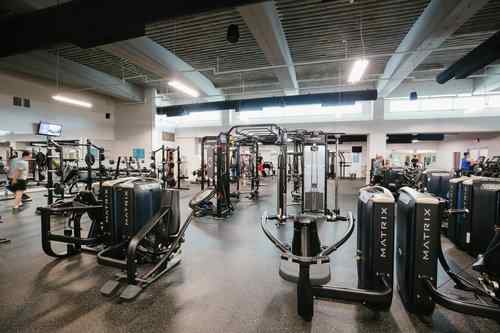 You Will be Self-Motivated and Supported
Some people believe exercising is a chore, while others enjoy it. If you fall into the category that thinks it is a chore, being surrounded by others who feel the same way can offer the motivation needed to make working out part of your everyday routine.
First, you may find it challenging going to the gym twice a week, but after you get used to it, you might go regularly. You will receive support from the trainers at the gym, which will help in making your targets more achievable.
There are Fantastic Membership Deals
 There are several instances where you may find yourself getting discounts or unique gym deals when you decide to join a gym. Many gym centers provide competitive discounts and benefits to joining. Gyms offer trial days or weeks for the potential client to test the facility. You need to take advantage to know whether the gym suits you or not. Others offer a 30-day trial. After the trial, you can cancel the membership or continue if the gym has satisfied you.
Your Body will be Healthy
Professional gym centers will offer a program that includes strength training and aerobic exercises. The exercises improve the overall health of your body by helping you enhance muscles, lose weight, increase stamina, and prevent osteoporosis. If your primary objective is weight loss, nothing can get you in shape like a fitness center.
You Will Use a Variety of Equipment
Another benefit a gym is better than your home gym is the wide variety of equipment, machines, workout classes, and other essentials. You will have the chance to try out new equipment and change your routine from time to time. You must change your routine. If you get used to the same routine, the gains will start decreasing. Gym enthusiasts always believe that finding different methods to exercise the muscles can make you continue improving your body.
Relieved from Stress
According to Trophy Fitness, almost any type of exercise can relieve stress. Whether you're someone who has never exercised or an athlete, exercises can help you relax the body. Working out can improve the production of endorphins in the brain, which helps in making the individual feel good both physically and mentally. It can help reduce tension in the mind and body, which later improves your overall mood and sleep quality. Several people find the gym as a sanctuary where you can go and forget everything that is going on in their lives.
Improve and Sweat Together
Most people who go to the gym find the classes offered to be the most productive and fun way to get to connect with others. Also, you can do anything from Zumba, yoga, weight lifting, and more. You will find a gym trainer who is dedicated to helping you be motivated throughout the class.
You will feel entirely at home, even if you're a newbie. Most people love working out together as it helps ease tension. Don't worry if you're not sure if you can handle the classes with other people. The gym trainer will help you get comfortable so that you can focus on your routine rather than watch others.
You Will Learn from Other Members
After you've joined the gym, you'll inevitably see other people doing routines that you've never seen and may look fun.
You can borrow and learn quickly from them. When it comes to new routines, you will need to make sure that you learn the techniques so that you avoid injuries. Just because you've seen someone doing something exciting, it doesn't mean they are professionals. Instead, you will find most people are willing to share the techniques they've learned. You can approach them and learn why he/she is doing it. Don't rush to do it.
You Will Learn from the Professionals
Most gyms have experienced trainers as staff. These people often have degrees in sports science or related fields in personal training. The experts are highly trained to create efficient programs that will help people achieve their body goals as well as have fun. You will be offered a program that will make sure you don't injure yourself while training.