A personal trainer applies knowledge, abilities, and skills in ensuring the safe and effective execution of fitness programs for clients. They assist, help, and encourage people in reaching personal fitness and health goals.
Job Description
Personal trainers have become more popular due to the media mileage that celebrities and TV shows give. Being a personal trainer is now widely considered a high-profile job. Personal trainers are now easily recognizable and known as essential professionals that ensure the success of any person's fitness and wellness journey. As personal trainers are now more under the spotlight, there are many twisted misconceptions regarding the profession. Not all clearly know what a personal trainer is and what it takes to be one.
Beyond the common misconception on how personal trainers should look and act, what is truly central to the profession are the following:
Passion
Purpose
Caring
Coaching
The following are far more important than the presence of biceps. Personal training is so much more than the looks. Personal trainers are required to go deep into their clients' barriers to ensure motivation and empowerment.
Personal trainers have duties and responsibilities that they need to always observe to ensure that they remain worthy of the profession.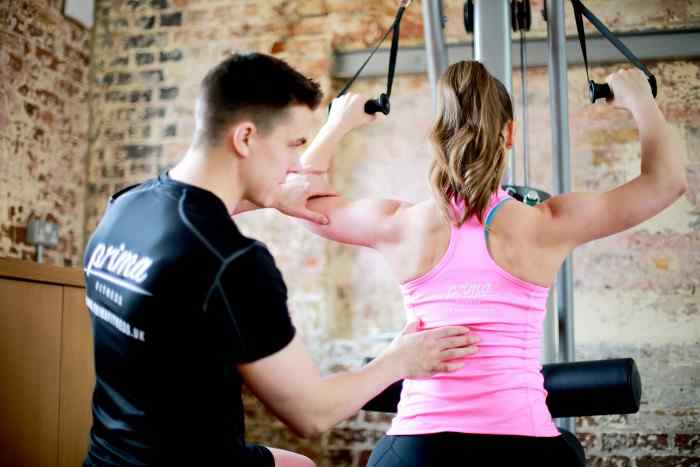 Scope of Practice to Become a Personal Trainer
A personal trainer needs to do the following:
Be fully knowledgeable on the following: human anatomy, basic nutrition, exercise science, and concepts of functional exercise.
Design and execute fitness programs tailored to the specific needs of clients in the safest and most effective way possible.
Do client screening and client assessment.
Provide proper cardiovascular, resistance, and flexibility exercise
Motivate, encourage, and uplift clients
Maintain personal integrity and professional client confidentiality
Be dedicated to self-awareness, self-improvement, personal growth, continuous learning, and development.
Devote time to continuous research on fitness, personal health, and mental capacity.
To be a successful personal trainer, you need to be fully and truly in love with fitness. If you want to be a personal trainer Warnbro, you need to fully understand this requirement.
What Personal Trainers DO NOT DO
Now that you know what personal trainers do, you should also fully know things that personal trainers are not supposed to do as certified professionals:
Personal trainers do not give the following: medical advice, medical diagnosis, or physical therapy.
Personal trainers do not create tailored meal plans with recommendations for portioning and supplements.
Personal trainers do not offer body massage or any form of physical contact that can be considered inappropriate.
Personal trainers are not psychological counselors. They should never be intimately involved with their client's personal lives.
Personal trainers do not engage in interpersonal or romantic relationships with their clients.
Personal trainers never force their personal preference over a client's personal fitness goals.
Personal trainers maintain their credentials, certification, and insurance.
Why become a personal trainer?
You should become a personal trainer if you want to do the following:
Help people in attaining and maintaining a healthy lifestyle
Want to make a career out of your own lifestyle
Want to have another source of income while doing something that you enjoy
Want to educate people on the body and everything that it is capable to do
Want a job that you love and centers on fitness
Want a job that allows you to encourage and empower people on a daily basis
Want a job the will keep you healthy and fit at all times
Educational Requirements to Become a Personal Trainer
To become a personal trainer, you need to have a personal trainer certification. You need to be a Certified Personal Trainer (CPT) before anything else. To do this, look for training institutions that offer personal trainer certifications and specialty certifications. Look for ones that offer CPR or AED courses.
Before enlisting under any institution or enrolling under any course, you have to ensure its credibility and certification. They should have the certification of the National Federation of Professional Trainers (NFPT).
Other Requirements
To start working professionally, you need to ensure that you also have the following requirements:
Experience – you need to have a robust history when it comes to training yourself. If you want to work in a gym, the first thing that you could do is to ensure that you work out there.
Enthusiasm – you need to be passionate when it comes to fitness. You need to have the ability to inspire and encourage people with the way you talk, think, and act. You need to be all about fitness.
Appearance – you need to look the part. You don't need to be buff and modelesque, but you need to look put together and well. You need to let everyone know just by seeing you that you walk the talk and you will be a walking ad for your professional training services.
Growth – you should be dedicated to continuous learning. You should always opt for continuing education at all times.
Places of Work
The fitness industry is getting ever bigger. More and more spaces are now open to personal trainers. You can even opt to offer personal training services via the internet if you're tech-savvy. If you want the tried and tested path, you can work at the following places:
Private Training Studio
Clubs
Gyms
Corporate Setting
Office Building
Client's Home
Public Park
Sports Complex
Cruise Ships
Beach
Community Centers
Apartment Complex
Remote work via phone or the web