When you decide to make your gym, there are various factors you need to check and plot in order to get good results. One of them is Gym Designing and Layout.



Gym designing generally involves Gym equipment setup, floorings, walls,  etc. It's a never ending list basically.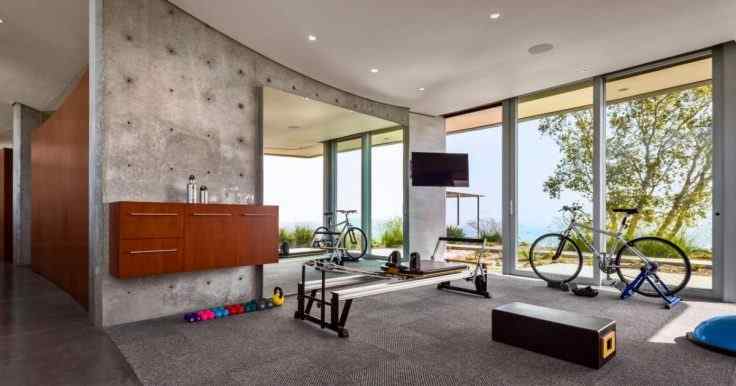 The professional team of Make your gym team has recommended some of the tips below:
#01 – Space
While designing the interior and keeping in mind about the space you have to use for the gym. If you want to set up a functional gym, you need to keep in mind the requirements. Ceiling needs to be high enough to do pull-ups and muscle ups. The rope climbing and other functional equipment require space which you need to keep in mind. For weight training, you need to arrange dumbbells and other weight training equipment with a space that can be desirable for a workout.
#02 – Colours
Generally, impactful bright colours are considered by most of the successful gyms that are set up in the world these days. Yellow and orange are considered but the trends of using black background is also there. The colour combination is very important in order to keep the members motivated. Also the posters of fitness motivators and their quotes also impacts a member.
#03 – Simplicity
Keep the layout as simple as possible. The complex designing leads to confusion and that part can make your gym look clustered and overcrowded at some point. The simple design makes your gym look spacious and even it gets easier to clean the gym space.
#04 – Social Set-up
If you have got more space, it is considerate to place a healthy café, community room, juice café, game room, etc. so that the members can get to know each other better and make your gym look as a socially active one. People these days rely on making their network by connecting with different people which can help them grow in some field or the other. Use this opportunity and make it look cooler than the rest.
#05 – Visual Merchandizing
There are many gyms that sell different equipment ranging from gym pants to yoga mattresses, gym gloves to dumbbells, t-shirts to supplements and what not! You can use this brand names in order to make your gym popular amongst the fitness and gym enthusiast. The placement of these products should be in a way that any new member who comes to gym and gets attracted to buying these products. Every product that is capable of catching dust particles should be cleaned up on regular bases which can eventually deny the thought process of the customer that the equipment is kept here since a long time. So play with the equipment placement as creatively as you can.
#06 – Out of the box thinking
While you make your gym, it becomes very crucial for you to decide the target audience for your gym. Let it be rural or let it be super-rich audience, you need to make your gym look as flexible as possible. Flexible, is not just for a gym to look like one but also it becomes necessary for you as a gym owner to have a flexible mindset. Make your goals in a way that it can reiterate your clients fitness goals as well.
#07 – Perfect Lay-out of customer travel
The layout should be properly planned. When a customer enters a gym, he should have a point of contact where he can be clear with the doubts that he has in his mind. Reception with the lobby and then the gate with nice air-conditioner as well as purifier with the workout area is recommended here. Toilets should not be kept before the workout area and either should be considered to be placed on the sides of the doors. Also the flooring should be of the material that makes sure that the noise of dumbbells couldn't reach the floors below and cause harassment. Also the walls and ceilings should also be made sound proof so that the sound of music and members doesn't go out of the gym and make your gym seem away from the world to avoid complaints from the neighbors.