If you're suffering from a sudden hair loss and worried you might go bald, try checking your diet out. There is a high probability that you may be nutrient deficient or stressed. Today, we'll talk about how your diet can affect hair loss and a wonderful procedure that can be done if your bald patches are permanent.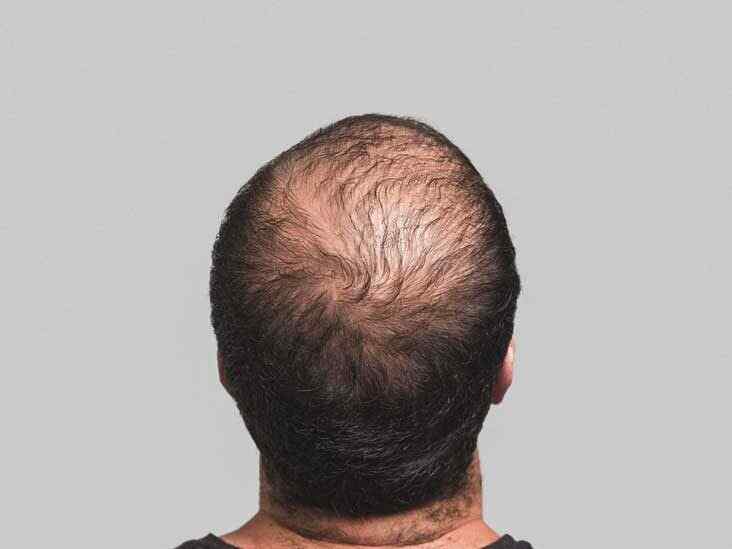 Effects of a Good Diet on Hair Loss
Adding a lot of leafy greens, proteins, and macronutrients to your diet can help stimulate the growth of hair on your scalp again. A part of the reason why you lose hair when anemic and malnourished is that your body is trying to conserve its energy and nutrients for major organs, and crown hair is not one of these. By taking vitamin and mineral supplements to hasten the recovery pieces, you will see a difference in just a month. However, if you have recovered from major diseases where bald patches do not grow hair again, micro-pigmentation is a great procedure that can give you back your confidence.
Micropigmentation
If you're searching for a way to address bald patches, scant hair growth, and hair density issues, you must have already come across micro-pigmentation as an option. The reason it is a kind of cosmetic tattooing is that micropigmentation does not penetrate your skin in the same fashion as a tattoo touching only the surface layer of your skin.
When getting a scalp micropigmentation, you can opt for one of three different kinds.
1. Receding Hairline Micropigmentation
This procedure will cover your receding hairline back to where it was originally positioned. You can have a realistic hairline by using hairline ink, resulting in a clean and natural-looking hairline.
2. Density
Sometimes people have a perfect hairline but have noticed an incredible loss of hair density somewhere up-top. Micropigmentation focused on creating the effect of a full hair density will help you here.
3. Edge Up
The edge-up is another micropigmentation procedure to deal with the delicate parts of your hairline such as the nape of your neck or the temples.
What to Do After Each Session?
Each session will be scheduled a few weeks apart so the effects set in clearly. You will feel slight discomfort rather than pain as numbing agents are added to your scalp. There are not a lot of probable side effects as it is a safe procedure. There will only be a little redness for one to two days.
During your recovery, refrain from swimming,  saunas,  steam rooms, or hot showers. Once your patches are covered, you need to look after the rest of your hair by keeping a healthy diet so you don't need to micropigment those parts too.
Conclusion:
A cosmetic procedure like micropigmentation is semipermanent and gives great results to those seeking to cover their bald patches and receding hairlines. The results should last you several years without needing a touchup. However, to keep your hairline from getting scantier, make sure to eat nutrient-rich meals and take health supplements to promote hair growth at places that can still be treated.