There is no better feeling like having a beautiful and carefree smile. Sometimes, this can be a problem due to bad dentures, and it usually takes a toll on the self-esteem of people. Malocclusion is a term in Dentistry used for the misalignment of the upper and lower sets of teeth. Top dental clinics like We Love Smiles Medical Practice ZH understand that treating this dental issue requires consistency and the treatment method is chosen based on the severity of the case and the age of the patient. Below is the guide to getting the perfect smile.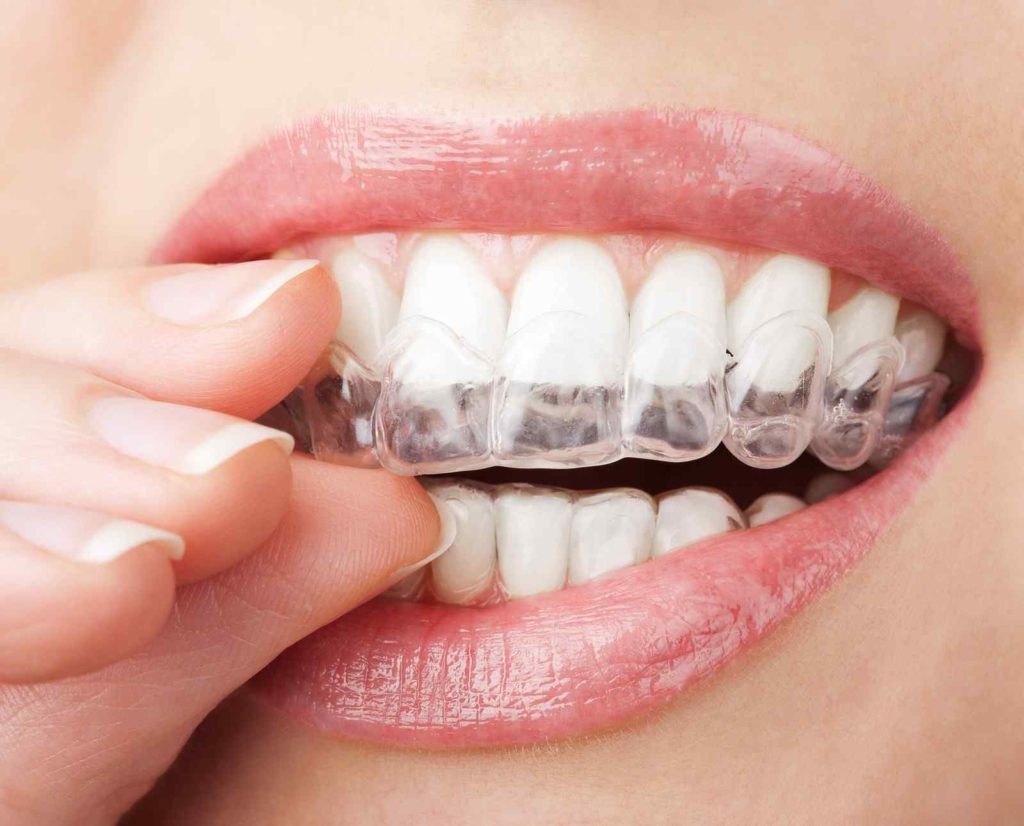 Using Aligners
Aligners are thin, clear trays made to fit your teeth with the most popular being the Invisalign.
Invisalign is a type of transparent aligner that allows users to undergo their dental treatment in a discreet manner. It is designed especially for adults and teenagers who want their treatment to go unnoticed. It is crafted specifically for comfort as you can remove it at any time.
One benefit of using this aligner is that it offers full digital planning capability. It also makes use of an invisible brace technology which is regarded as one of the top malocclusion correction tools in the market.
This technology replaces the classic plaster case with a 3D scan used to plan the process of dental treatment. The scan only takes a few minutes. This technology also supports full tooth movement imaging which allows you to see the digital planning process that will lead up to the desired result.
Using Braces
These are devices used to treat malocclusion and other dental problems. They softly apply pressure to the tooth and set it to its rightful position. Below are some types of braces used for treating malocclusion.
Lingual Brace: this involves the use of long braces which allows treatment to be done by attaching a fitting to the teeth on the tongue side. This is also a type of invisible aligner.
White Ceramic Brace: this is a type of treatment that is similar to the popular metal braces as it involves the use of a wire to exert force on the teeth and move them gradually into the desired position. They are more discreet and efficient than metal braces.
Nighttime braces: this is used to treat overbite or underbite. It is used first to correct the alignment of children's jaws as they grow. This first treatment helps make future dental treatments a lot easier.
Train-track braces: these are a kind of fixed braces that are more suitable for kids. Jaw alignment issues are best treated as early as possible, that is, at the milk-teeth stage and this is what this brace is for. Some children require more complex kinds of treatment as they get older and as their smile develops. The success of this treatment method is usually dependent on how long the braces are worn. These braces are also known to support some complex and biomechanical movement of the teeth that are usually not supported by the aligner. Track-brace is a more successful method of treatment for children as they cannot remove it by themselves.
These two modes of dental treatments are highly effective in their own ways which bring up the question of when to use which? Below are some conditions that are best for using Invisalign:
When there are no more milk teeth, that is, it is best for teenagers and adults who have all their permanent teeth.
When looking for a discreet yet effective method for treating malocclusion.
For patients who would like to see the treatment process and how the teeth will look like afterward through a full vision simulation.
For a simple and minimally invasive method of treatment.
For those who are ready to take the responsibility associated with wearing an invisible aligner for a successful treatment.
For those patients who are health-conscious and are hoping to have a long-lasting result.
In the case of conventional braces, below are some of the conditions that are suitable for their use:
It can be used at any age as long as the correction is necessary.
For more complex dental procedures like closing gaps after tooth extraction as a result of overcrowding.
In the case of young people with complex misalignment of the tooth and jaw.
To achieve a long-lasting correction for the misalignment of the jaw through the train-track form.
To be used alongside night-time braces for more complex treatment. An electronic module 'smart gear' is used to monitor the wearing time and the amount of force applied.
For children who may have a tendency to want to remove the brace themselves as this will be impossible due to its fixed nature.
Procedures like Orthognathic surgery and Maxillomandibular advancement are used for more complex conditions. To get the best result, an initial consultation is necessary so as to know the most suitable treatment method for your malocclusion.