Parents who have toddlers with curly hair face many challenges when it comes to hairstyles. They often ask how to look after toddlers' curly hair with manageable hairstyles and paraben-free products. To manage curly hair type, you need to understand that conventional hair remedies that people use for straight hair can not be used for curly hair. You need to understand the needs of curly hair and fulfill them to make sure they stay detangled, shiny, and strong.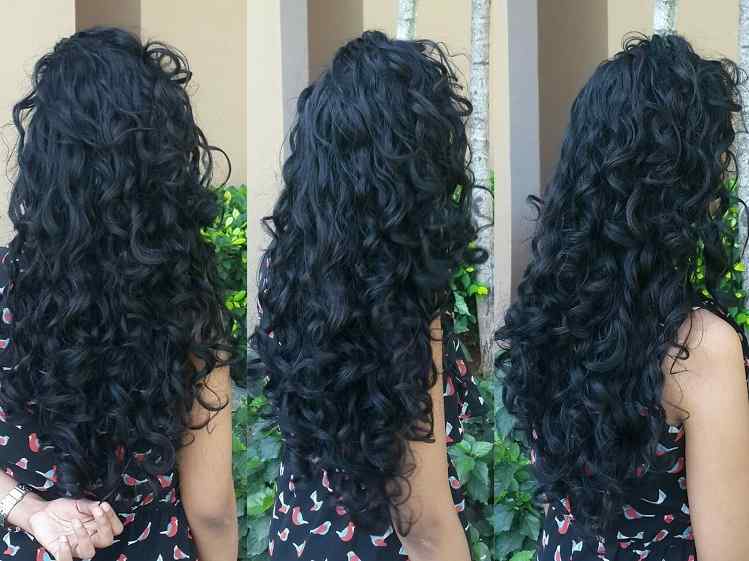 Understanding Curly Hair Type
It can be intimidating for parents who are not used to curly hair, particularly if you have straight hair and never have to wonder about things like moisture retention. You have to understand the things that curly hair requires.
Moreover, your child's hair as a baby can change as they grow older. Your baby could have been born with a head full of stick-straight hair, but by the time it gets to 6 to 8 months old, the curls can start to develop if any of the parents have curly hair type. Regardless of what your baby's hair looks or feels like, as a parent, it is going to be your duty to learn how to care for your child's hair properly. You have to make sure that the hair does not only look good when you make it, but you also have to teach your kids how to care for and cherish the curly hair.
Ingredients for Curly Hair
Curly hair requires you to focus on moisture-loving ingredients and avoid any ingredient or product that will dry out the hair. You can start to find more about these ingredients by asking people you know with a similar hair type, such as your relative or friend. They can guide you better and recommend products with all the needed ingredients.
Generally, you should always look for products that have the following ingredients in them:
Natural butter, such as shea butter, cocoa butter, and mango butter
Oils such as coconut oil, jojoba oil, sunflower oil, argan oil, and Moroccan oil
Water or even aloe vera gel for moisture retention
Proteins like silk or wheat protein for repairing damaged hair
You should avoid alcohol-based products as these will result in drying out your child's hair and promote frizz. Moreover, if you want to imply the Curly Girl or CG method, you would have to stay away from shampoos and conditioners that have sulfates, phthalates, silicone, harsh chemicals, or fragrances.
Caring for Curly Hair
No matter which type of curly hair you may have, some basic rules need to be followed when caring for your toddler's curly hair. You should also teach your kids the following hair care practices when they are old enough to take care of their hair themselves.
1- Keep them Moisturized
Curly hair can be notably dry. Thus, focusing on moisture retention can do wonders in helping those curls to pop. It will allow the curls to keep their coil form and eliminate the chances for frizz.
2- Alcohol based Products are NOT your Friend
Alcohol drains your strands of essential moisture. Thus, you must avoid it at all costs as it can make your child's hair dry, frizzy, and even more unmanageable.
3- Minimize Using the Brush
For curly hair, you should always go for a wide-tooth comb or your fingers for detangling and styling. The only exception for curly hair is a detangling brush; else, you should always stick to a wooden wide-tooth comb.
4- Never Detangle Dry Curly Hair
If you brush or detangle curly hair when dry, you are inviting a disaster. It will damage curls by promoting split ends and breakage.
5- Always Brush from Tip to Root
When detangling, always start from the bottom of your child's hair and work up toward the roots. Doing the opposite will reinforce tangles and lead to a miserable and painful experience for you and your child.
6- Avoid Frequent Washing
Daily washing can help a lot of people, but curly heads might need to reconsider. Daily washing can cause dryness and breakage in the curls. Therefore, washing your child's hair on alternate days may be more beneficial. However, to find the right frequency for your child's head of curls, you may need to experiment first.
7- Use Minimum Heat
You should teach your child that using heating tools can permanently damage the curl pattern. Therefore, heat styling should be kept at a minimum.
These are some of the ways that can answer how to look after toddlers' curly hair. However, you can always contact a child specialist in Karachi through Marham for more information.