Gone are the days when plastic surgery was considered a luxury for celebrities. Right now, anyone and everyone can go through the process and for different reasons. There are studies that show cosmetic plastic surgery is on the rise across all demographics.  
 If you are thinking of undertaking plastic surgery for whatever reason, here are 10 things you must know.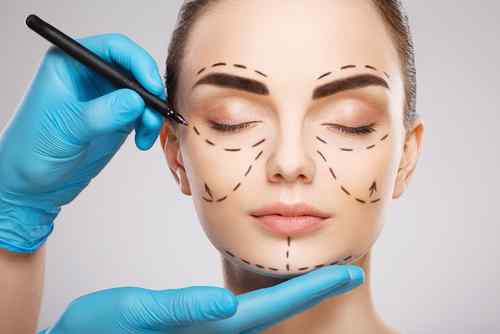 1. Get a qualified Medical Practitioner
Did you know that doctors of all types are legally allowed to perform a plastic surgery procedure as long as you consent to it? Yes, that is true; as a matter of fact, your gynecologist, family doctor, or even the emergency room physician can perform a plastic surgery operation. 
However, it is vital that you get a qualified doctor who specializes in plastic surgery if you want to get the best results of the operation. If you are located in the US, you should look for a plastic surgeon that is certified with the American Board of Plastic Surgery (ABPS). After all, nothing beats the prowess of an experienced expert!
2. Insurance can Actually Pay for some Plastic Surgery Procedures 
We have all heard that medical insurance does not cover any plastic surgery procedures. However, it is important to note that this rule only applies to plastic surgery undertaken for aesthetic purposes. There are plastic surgery procedures that are undertaken for reconstructive purposes. Therefore, check with your medical insurance provider to see if the plastic surgery procedure you want is already covered.  
3. Have no Shame, Men are also getting Plastic Surgery 
There is a level of stigma that is associated with plastic surgery especially if you are a man. However, you should not have any sense of shame; after all, if the procedure makes you look better why hide it?
4. Make an extensive Inquiry
The more a plastic surgeon performs a certain surgery the better the results, and in order to get the best surgeon you have to enquire from different platforms. You can use the internet as a research tool since it is very influential, or better still if you have a couple of friends who can give you a referral it would be of great assistance.
5. Some Procedures do not have immediate Results 
It always takes a few months or years after the surgery is done to see the full results. In some cases, the patient might experience some discomfort or extreme pains. This is why it is advisable to opt for non-surgical treatments in order to avoid the complications that may occur after the surgery
6. Some Scars are Permanent 
Every surgery creates a scar no matter how short it is. If only plastic surgeons would do magic, they would but they do not have control of the scars. The way the scars heal is dependent on the aftercare by the individual.
Are the scars disturbing? You can change your body healing process by applying some silicon-based creams if your body heals slowly, steroids or laser treatment to reduce the scars.
7. Breast Implants may result in premature Breast droop
Did you know that breast increment is the most popular operation that is done in the united states? Well over 300000 women undertake this procedure forgetting its disadvantages, one of its major is that the implants cause the breast to droop faster than it would have without them. this implant acts as a weight on your breasts causing gravity to pull them day in day out. The larger they are, the bulkier they get causing them to sag
8. Not Every Plastic Surgery procedure includes actual surgery
Sometimes the doctor might offer a different procedure that does not include surgery. Don't opt for the backstreet quacks in case this happens. It turns out, not all cosmetic procedures require you to undergo surgery. As a matter of fact, over 85% of plastic surgery patients hardly get any surgical procedures done on them. The other options available are laser treatment, chemical peels, and even injectables like Botox. If you want more details about the type of procedure that works for you to check out https://www.breslowmd.com/plastic-surgeon-ridgewood-nj/. 
9. Use Creams if you want to Look Younger 
Did you know that if you want to turn back the clock to look younger you don't have to undergo surgery? Instead, you should opt for creams that do a better job of making you look younger.
Our skin ages in different ways, one of them being that it loses mass, it also sags and looks older. Creams do a perfect job in tightening the skin pores and erasing the spots way better than going under the knife would do.  
10. Getting Rid of fat does not need Surgery 
Believe it or not, surgery is not the only proven way to get rid of fats in your body, as a matter of fact, diets and exercises are way better than going under the knife.there are also non-surgical treatments that can get rid of disturbing fatty areas but they can take a little longer to see the final results.
Conclusion 
In conclusion, plastic surgery is the new crave in making ourselves look better. However, as seen above, you should consider various factors before undertaking the procedure.